All About Lutari Island
Last updated: December 19, 2007
HIVE LINKS
Lutari Island
Neopets Mobile
HISTORY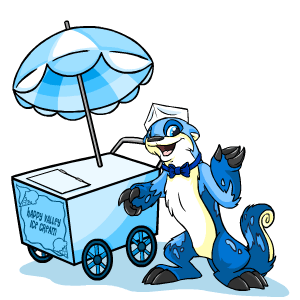 When Mr. Chipper appeared near Terror Mountain in January of 2005, everyone on Neopia wanted to know when and where the new Neopet species would be able for adoption. For over a year, we knew next to nothing about the race once known as the Mok, but little by little, we began to learn more.
THE SPECIES
The Lutari were officially released as a Neopet Species on April 19th, 2006, at which point 5,000 were released. As a part of a special promotion for Neopets Mobile, the Neopets Team released an additional 10,000 Lutari which could only be adopted after signing up for the new service on June 28th, 2006.
As of December 8th, 2007, the Lutari is only available in the four basic colors, Island, and Pink.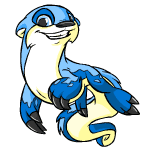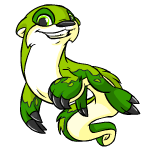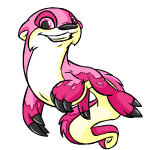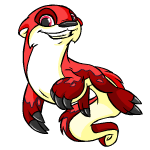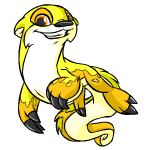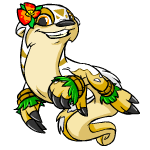 THE ISLAND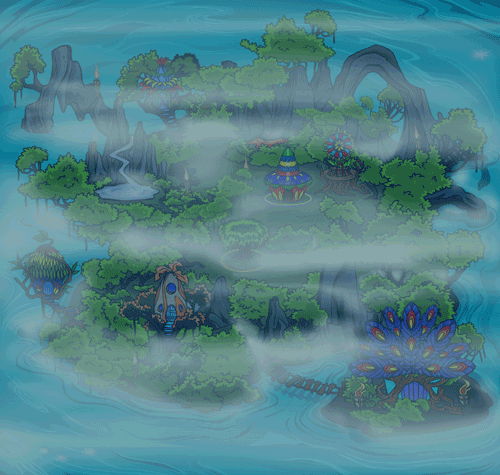 From what we understand, Lutari Island floats around the oceans of Neopia, and as a result can only be accessed via Neopets Mobile, a special service you can purchase for certain cell phones and other cellular devices. At the moment, only certain models and providers are currently offering Neopets Mobile, but we're expecting more to become available in the not too distant future.
In addition to the obvious benefits of being able to access your Neopets account using mobile device, subscribers will also have access to features on Lutari Island that normal and even Premium Neopets users cannot. Included are the Island Market, which will sell items not available anywhere else in Neopia, the Wheel of Happiness, a special school for increasing your Neopet's stats called the Survival Academy, the Fluorescent Pools, which can heal your Neopets like the Healing Springs, and a new quest offered by Briana the Air Faerie.
*UPDATE*
We now know of two other locations on Lutari Island. The tree in the center is called the Bog of Charity, and is similar to the Money Tree, except you can only grab one item per day. We've also been informed that the colorful building next to the Wheel of Happiness is the Lutari Island branch of the National Neopian Bank.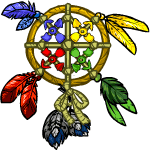 "Legend has it that when certain beads are placed on the Talisman, the bearer's luck throughout Neopia increases."
We're not entirely certain what the benefits of this feature are, but here's what we do know. You start off no beads on your Talisman. Then, if you sign up for Neopets Mobile or you refer someone to it who eventually subscribes, then a Tongi Bead will automatically be added to your Talisman. The next three referrals will also add Tongi Beads to your Talisman until you have one of each color, and then you will begin to receive a random bead for each additional referral. Because Tongi Beads are automatically added to your Talisman, they cannot be purchased anywhere in Neopia.




There are four other types of beads, each of which is also available in four different colors as seen below:





Matu Bead | Oranu Bead | Ranaka Bead | Urapa Bead
From what we understand, the more beads *in general* you have on your Talisman, the stronger the effects. We no longer believe than each color has a specific effect, but here are some things we do know or, at least, believe...
They do...
Randomly increases the Neopoint Reward you earn from games.
Randomly decreases the price of items sold in Neopets Shops (not user shops).
They may...
Increase your chances of encountering a Random Event.
Increase your chances of winning something from one of the major dailies (Tombola, Coltzan's Shrine, etc.).
Unfortunately, the beads are VERY expensive, costing anywhere from 150,000 NP to over 1,000,000 NP each, depending on which one you want to buy and how many are currently available in the market at that time. That is why so many people are hesitant to invest in these Beads when you can just as easily save the Neopoints or invest them in something more worthwhile.
So, are they worth it? That depends on, one, if you're an avid Restocker or Flash Game Player, and two, if you can afford to spend up to or over 6,000,000 Neopoints on the whole set of 16 beads. If so, and if you can get the beads at a reasonable price, then yes, they will eventually pay for themselves, but it may take a while.
Just keep in mind that the average price of a Lutari Bead is usually between 200,000 and 400,000 Neopoints, so if you do go to buy some beads, make sure they fall within that price range, otherwise you should probably wait until the prices go down a bit.
LUTARI ITEMS
Our affiliates have located a ton of Lutari Island related items and content, most of which is currently available in user shops all around Neopia.


















LUTARI SHOPKEEPERS
There are now a variety of shopkeepers based on Lutari Island.
LUTARI ISLAND PAINT BRUSH
During the Lutari Island mania that followed the release of Neopets Mobile, many were able to acquire a Lutari Paint Brush. It was believed that Neopets would soon be paintable, but over a year later, the Lutari Paint Brush still doesn't work, and no Neopet Species are currently available in this color despite these unreleased shopkeeper images below.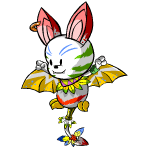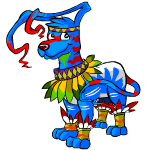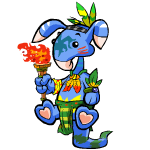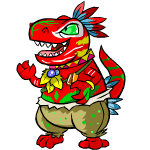 OTHER MEDIA
We also have a couple articles about the island/species from Neopets Magazine.
GET NEOPETS MOBILE!
AT&T/Cingular Wireless
Nextel/Sprint
T-Mobile
Special thanks to JellyNeo.net, NeoLodge.com, NeoNuttersOfNeopia, thebrokenflower, cballgae, macale000, bloominblumin, and pohatufan1 for info on this page.