Mysterious Symol Hole
In Meridell, next to a gnarled old tree there is a mysteriously deep hole. It was probably dug by a Symol, as it is only big enough for a Petpet to go through. Do you want to let your Petpet go in and investigate?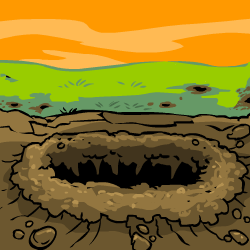 A Symol jumps out of the hole a few seconds later...
...and hands you a Stone Anubis!