MISSION ONE
Mr. Chuckles



Age - Unknown
Difficulty - 10
Location - Coconut Shy
Favourite Game - Carnival of Terror
Renowned For - Pie throwing technique and Bad jokes
Description - Clown - standard white face, red nose, bright curly hair, baggy clothes and big shoes. He may be armed with tricks, don't trust any flowers or pies he may offer you.
---
---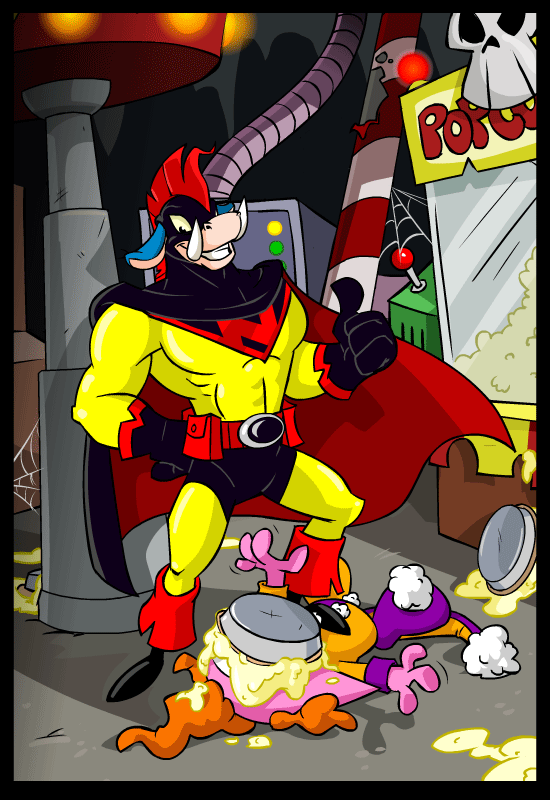 Thanks!
You have defeated Mr. Chuckles! Thanks a lot for your help with this situation. As a reward you will receive a trophy!