MISSION THREE
Kasuki Lu

Age - 36
Difficulty - 38
Location - Purchase and look at his Trading Card
Favourite Game - Training in the Battledome
Renowned For - Being a Battledome hero to many.

Description - Giant Chia: orange, wearing a red mawashi, headband, and sandals. Approach with caution, as he is extremely strong. Do not use excessive force.
---
---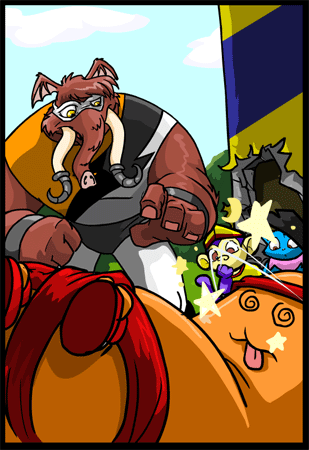 Thanks!
You have safely brought down Kasuki Lu! Well done. We'll finish the investigation as to what caused this erratic behavior. Be sure to pick up your trophy!