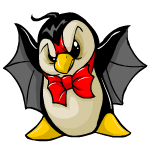 Spooky Food
If it croaks, flaps, or slithers, chances are you can buy it here! Yummy!
Click here to go back to the fairground...
Neopian Inflation is currently at 2.31%
You have 0 NP to spend.
---
Sorry, we are sold out of everything! We get restock every eight minutes or so, so please come back soon.
---
NEOPETS HINT
The Soup Kitchen will give away free food to pets!