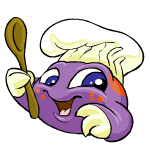 Kiko Lake Treats
The best food anywhere on Neopia - without a doubt!
What are you looking for?
Neopian Inflation is currently at 2.31%
You have 125 NP to spend.
---
Sorry, we are sold out of everything! We get restock every eight minutes or so, so please come back soon.
---
NEOPETS HINT
Playing Dice-A-Roo is a good way to get food!