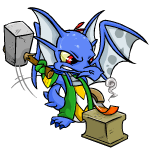 Brightvale Glaziers
Come in, come in. If you are looking for the most spectacular windows around, you are in the right place.
Neopian Inflation is currently at 2.31%
You have 214 NP to spend.
---
Sorry, we are sold out of everything! We get restock every eight minutes or so, so please come back soon.
---