Evil invaders attempted to conquer Tyrannian, but soon found that they didn't stand a chance against the defenders of Neopia!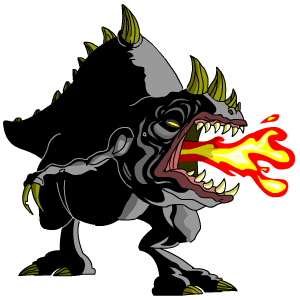 Character
Picture
Description
Difficulty
Korbat
Scout
Korbat Scout.
25
Korbat
Leader
Evil Tyrannian Leader.
50
Skeith
Invader
This skeith is both wise man and warrior where he is from. He can be VERY difficult to beat.
70
Grarrl
Trooper
Grarrl Trooper.
65
Chia
Bomber
Chia Bomber.
45
Fire
Grarrl
Fire Grarrl.
200
Tyrannian
Buzz
Tyrannian Buzz.
95
Grarrl
Battlemaster
The Grarrl Battlemaster eats FIVE Weetabix for breakfast... and is still hungry!
250
Monoceraptor
Monoceraptor.
950
These opponents are no longer available.