The Neopian Neggery
Welcome to the Neggery! Well I bet the first question on your lips will be, what on earth is a neggery??? Just bring me your ordinary, boring neggs, and I will trade them in for powerful, magical ones!!!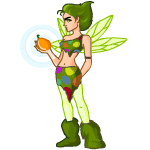 Hope this helps!
Negg Locations
FRIDAY
Glamour Negg - Grooming Parlour, Password = negg
Chocolate Negg - Chocolate Factory, Password = negg, Friday and Saturday only
Slimy Negg - Spooky Foods, Password = negg
Genius Negg - Wise Old King, Question = Who created Mirror Neopia?, Answer = fyora
Fireball Negg - Tyrannian Volcano
Faerie Queen Negg - Hidden Tower
Ultimate Icy Negg - Snowager (while asleep), Friday only
Rainbow Negg - Rainbow Pool
Crystal Negg - Ice Crystal Shop, Password = negg
Sloth Negg - Hive/space/secret_hatch7b.htm
SATURDAY (two of today's must be asked for by name)
Armoured Negg - Hive/moon/mining94.htm
Jelly Negg - Giant Jelly, Saturday only
Cheese Negg - Cheeseroller!, Password = cheesenegg
Smiley Negg - Grumpy Old King, Question = What will make King Skarl laugh?, Answer = afunnyjoke
Witchy Negg - Complete Edna's Quest, Negg Munch could be found @ Tyrannian Town Hall, Password = neggmuncher
Ultra Icy Negg - Snowager (while asleep), Saturday and Sunday
Pirate Negg - Krawk Fashions, hovering your cursor over the image revealed the code
Jeweled Negg - Inside Sutek's Tomb, Password = 2757a7419
Combomelon Negg - Play Tombola
Glass Negg - Brightvale Glaziers, Password = glassnegg
SUNDAY
Pink Negg - Top of Explore page
Fish Negg - Click on one of the windows in New Maraqua
Icestorm Negg - Complete the Snow Faerie's Quest, go to the Ice Cream Cart in Happy Valley, click on the vendor, and use the Rare Item Code from the Snowager Ice Lolly on the Snow Faerie's web address. Password = 283_437
Mummified Negg - Sakhmet Palace, Password = coltzan
Tyrannian Water Negg - Click on the water balloon on the main Tyrannia map.
Decorative Negg - Secret Ninja Training School, decipher the markings on the door, Password = vuxcuikewshozed
Cackling Negg - Lord Kass's Quarters, Hive/medieval/room13_.htm, Password = negg
Melted Chocolate Negg - Chocolate Factory, Sunday only, Password = negg
Rock Negg - Behind a Boulder on Kreludor
Ghost Negg - Haunted House