Current Mission | Mission Profile | Talk to Your Supervisor | Previous Missions | High Scores | Help
Defenders of Mirror World HQ
You enter the control room...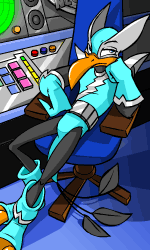 Hi again!
Thanks for your help, but I do not have any quests for you currently... remember to check the New Features page in case something happens!
If you'd like to get some training in, then I suggest you go HERE and try to beat the first mission.