Current Mission | Mission Profile | Talk to Your Supervisor | Previous Missions | High Scores | Help
Defenders of Mirror World - The Series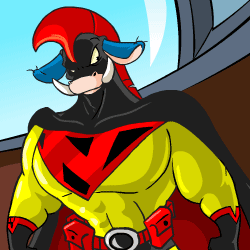 Welcome!
So, you want to be a Defender of Mirror World? Well then, there are a few things you should know...
---


THE SERIES
The Defenders of Mirror World Series was established by Judge Hogg in Year 9 (2007) to train new Defenders. It consists of ten separate missions which will be released about once per month and are, essentially, mini-challenges. There is (usually) only one villain you have to worry about, and once he/she/it is defeated, your mission is complete, and if you finished the challenge quickly enough, you'll receive Defenders Points toward becoming an honorary Defender of Mirror World.
If you've never participated in a Neopets Hive mystery plot before, then I suggest you read one of the Mirror World guides so that you'll have a better understanding of how each mission will need to be solved.
---


THE PRIZES
As a reward for completing one of our Defenders of Mirror World Series Missions, the first twenty-five people to contact prince_raptor with the correct plot solution code will receive from one to three Defender Points for the Series' High Scores Table and a badge.
After ten missions, the participants with the highest scores will be placed on the Neopets Hive's High Scores Table and a new Mission Season will begin.
---


THE RULES
You do not need to register or donate to participate. You will NEVER need Neopoints or items from the real Neopia in order to complete our missions.


Please do not Neomail prince_raptor asking for help. He cannot respond to everyone who needs it.


You are not allowed to give out codes to other users, nor are you allowed to give users links to pages that have to be unlocked as you progress through the mission. This gives them an unfair advantage over other users who are trying to complete the challenge on their own.


You are allowed to give hints to other participants, but only vague hints. If your hints are too specific, we will disqualify you from the contest.


Please do not clog up the Neoboards with Mirror World related posts... it could get prince_raptor and/or you in trouble.


You may work with your friends to complete missions, but you can only use one account to submit answers.


In order to comply with the current Neopets rules and regulations, we can no longer give out Neopoint prizes for completing contests in Mirror World. Sorry :(


All Defenders missions assigned on Mirror World can only be completed on Mirror World. Neopian locations and items are useless here.
---


THE FAQ'S
HOW DO YOU USE PASSCODES/PHRASES?
Almost every page which uses a secret code has a web address that ends in "_.htm". If you add the passcode after the underscore so that looks like "_passcode.htm", then it should work. For instance, if you go to the Mirror World Chocolate Factory near Neopia Central and use "negg" as a passcode, the shopkeeper will give you one if he has any in stock. Try it for yourself as practice.
http://www.neopetshive.com/Hive/shop14_.htm
becomes
http://www.neopetshive.com/Hive/shop14_negg.htm
DO YOU NEED TO BEAT THE DEFENDERS OF MIRROR WORLD PLOT (2006) TO PARTICIPATE IN THE SERIES?
Nope! And to answer your next question, except for experience, those who did participate in or finish last year's plot will not have any advantages over everyone else. The plot and series are two entirely different site events that just happen to have the same theme.
CAN I STILL TRY THE OLD MIRROR WORLD PLOTS?
Yes, but only the Defenders of Mirror World plot from 2006 is still intact (for the moment). The older plots have long been over and most of the related pages have been removed from the site. We suggest checking out the Mirror World Mystery, Return to Mirror World, or Defenders of Mirror World Guides for additional info on how to complete them.
HOW DO I SIGN-UP FOR THE SERIES?
You do not need to sign up. Everyone can participate by going to Defenders HQ in Mirror World and beginning the mission from there once it's released.
WHEN ARE NEW MISSIONS RELEASED?
About once per month, depending on our schedule.

WHAT HAPPENS WHEN YOU COMPLETE A MISSION?
The first twenty-five people who complete a mission will be listed on that mission's High Scores page. Those with the highest scores will end up on the Series High Scores page, and after ten missions, the top participants will be given recognition on the Neopets Hive's overall High Scores page.
HOW DO YOU GUYS KNOW WHO WON?
At the end of each mission, the winners will contact one of our accounts with special information. We may keep changing the account and the information we want to prevent multiple submissions.
CAN I BE YOUR NEOFRIEND?
All users are my Neofriends, so you don't even need to ask :-) In fact, it'd probably be better if you didn't, because we receive a ton and cannot possible accept every request that we get.
(More questions will be added as necessary.)